Ask and you shall receive!
Or at least that's what they say right?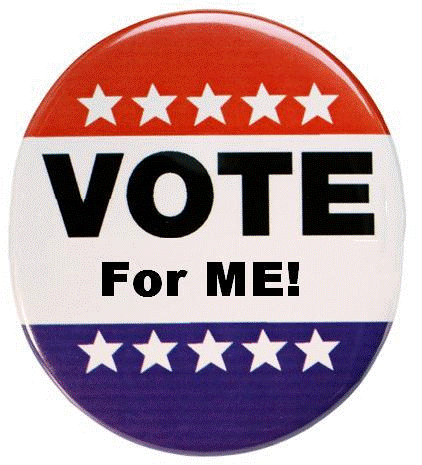 Today, I'm here to ask my fellow readers and followers to vote for me in a contest. I entered my blog as the "Best Make Money Online/Work At Home Blog", on the Best Of Blogger contest.
Just click this link: http://bestonblogspot.blogspot.com/2010/07/best-make-money-onlinework-at-home-blog.html, and vote for my blog, which is the first one in the poll called "Make Money Online Free".
I believe the contest ends some time in August or so, and the prizes are:
"Prizes For July/August Best on Blogspot Polls"
To the blog with the most overall votes:
1. $30 (paid via PayPal)
2. A Signed copy of Search-Engine Optimization: Your Visual Blueprint to Effective Internet. Marketing from Kris Jones
Search Engine Optimization: Your visual blueprint for effective Internet marketing Kris is amongst other things an internet marketing expert, President and CEO of Pepperjam. His also the author of the best-selling book, "Search-Engine Optimization: Your Visual Blueprint to Effective Internet. Marketing." The book is a visual approach to SEO that will help you develop strong SEO strategies. The second edition is due to be released soon and one lucky person will win a signed copy of the book.
3. A copy of Google Blogger For Dummies from Susan Gunelius
Google Blogger For Dummies. Susan has about 20 years experience in direct marketing programs for various large companies. She is the President and CEO of KeySplash Creative, Inc and author or 7 marketing related books. Her book, "Google Blogger For Dummies" tells you pretty much everything you need to know about blogging. Even if you are a seasoned blogger, you will get something useful out of it.
Thank You in advance to every one of you who vote! I truly appreciate it.

My real name is Reanna but around the web, especially in the MMO (make money online) world, I'm referred to as TriNi. On this blog, I aim to teach people that it CAN be done; that there are legit and 100% free ways to make money online.