One of my favorite sites I make money online with, Cashcrate, which is in fact the first site I started making money online with, is getting a whole new "face lift".
That's right. The owner of Cashcrate.com, Joe, and the rest of his staff, have been working on a whole new design for the site!
It hasn't been launched yet, but will be very soon. However, members on the forum got to preview it and I must say I really like it! I like many of the new features included in the new design, and I love the brighter colors.
Here are just a few things that the new design entails.
New $1 sign up bonus for all members regardless of country!

Yup, you heard me. When the new version of Cashcrate is launched, they'll also be giving $1 sign up bonus to every new member, regardless of country. This means international members get the bonus as well! This is a great opportunity to kick-start your earnings by receiving your first dollar.
A new tutorial video!
Upon logging into the new Cashcrate, there will be a link to the brand new tutorial video showing you how to complete your first offer and get started making cash for free! I have taken a look at the video and I must say it's very detailed and comprehensive.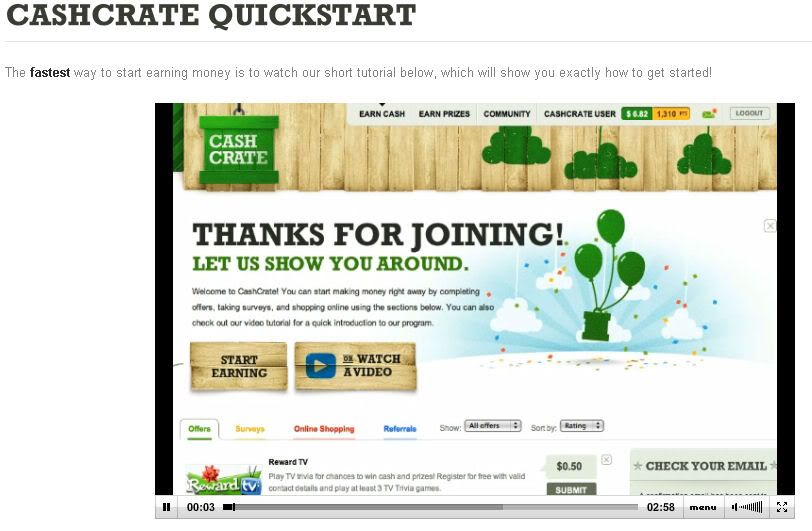 Featured offers right on the homepage!
There's also a new featured offers section right on the homepage, showing you which offers have been crediting the most for others. Chances are, these offers are very quick to approve and they should be the first ones you should try after signing up.
Live updates of who's making money right now!
There's also a new section called "Who's Making Money?" that is updated ever so often with members that got offers credited recently, and who posted payment proofs on the Payment Wall. This is a great way to see that others are making money on Cashcrate!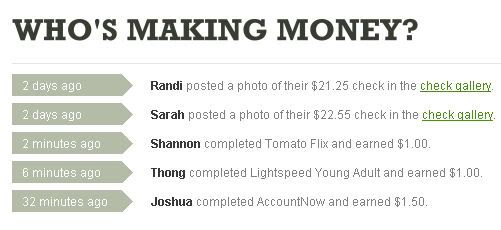 New payment counter that shows how far until you reach payout!
There's also a new little counter on the homepage after logging in, that shows you how far you have until you reach payout and get a check! This should answer many questions about when will I get my check from Cashcrate!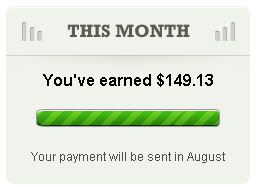 As you can see, I've already passed the $20 minimum payout!
There are many other new features of the Cashcrate upgrade as well. It will be easier to use and understand, and easier to make money! It should be launching very soon so be on the look out! I know I for one can't wait.

My real name is Reanna but around the web, especially in the MMO (make money online) world, I'm referred to as TriNi. On this blog, I aim to teach people that it CAN be done; that there are legit and 100% free ways to make money online.