If you're looking for ways to make money online, you might want to consider Cloud Crowd. CloudCrowd is a Facebook application that links people that want to work, with people that need work done.
Read more information about this legitimate work opportunity at: How To Make Money On Facebook With Cloud Crowd
Here's another proof of payment from Cloud Crowd.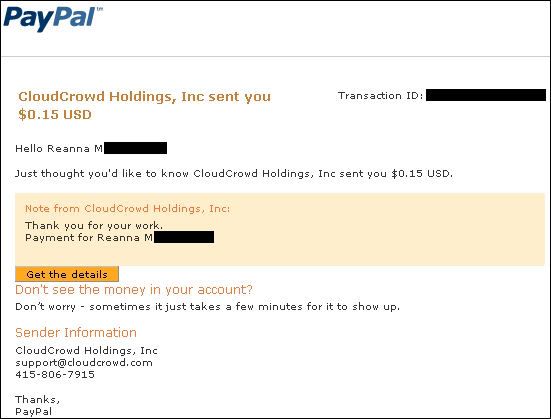 This brought my total earnings online to $5706.04!

My real name is Reanna but around the web, especially in the MMO (make money online) world, I'm referred to as TriNi. On this blog, I aim to teach people that it CAN be done; that there are legit and 100% free ways to make money online.