I always post these two payment proofs together because they're such easy ways to make money online. Off course, not a TON of money.. but a little. Enough to help buy milk, or probably gas money for the month. Every little bit does help.. and for the effort it takes with these two sites, it's definitely worth it.
YouData, which is a PTC (paid to click) site pays to to click and view ads, and Pinecone Research is a survey site that pays you to take surveys about products you use frequently. They even pay you to try new products at times, which you get to keep!
This is my 51st payment from YouData.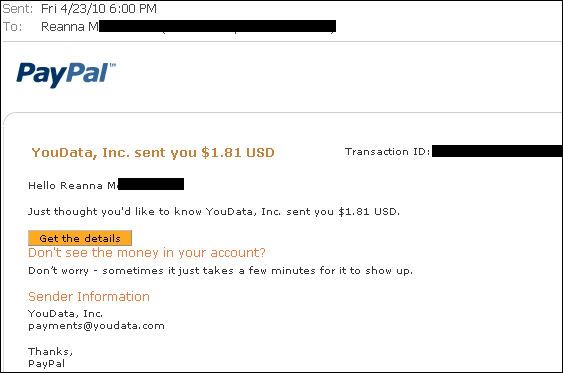 And here's my 40th payment from Pinecone Research.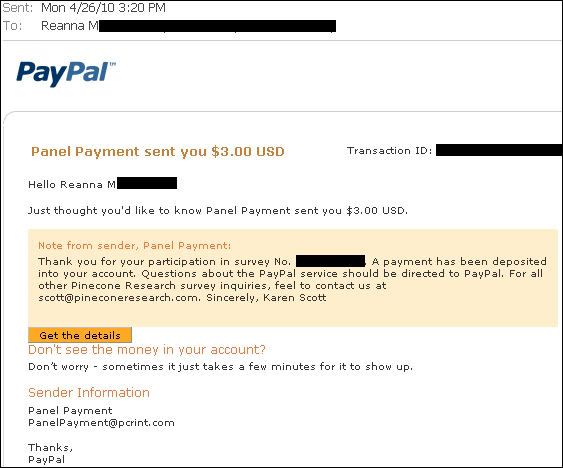 These two payments bring my total earnings online to $6473.11!

My real name is Reanna but around the web, especially in the MMO (make money online) world, I'm referred to as TriNi. On this blog, I aim to teach people that it CAN be done; that there are legit and 100% free ways to make money online.