Just wanted to let everyone know that I heard Pinecone Research, is now looking for new members! This is one of my favorite survey sites to make money online with, and I'd really recommend you try to sign up to their panel.
Payments are sent via check or PayPal. You get paid $3 per survey you complete. There's no cash out limit. They only send you surveys that you've already qualified for so you never get "screened out". Those are only some of the reasons why this is my favorite paid survey site. Sign up to Pinecone Research and see if you enjoy them as much as I do.
In fact, here's my most recent payment from Pinecone Research.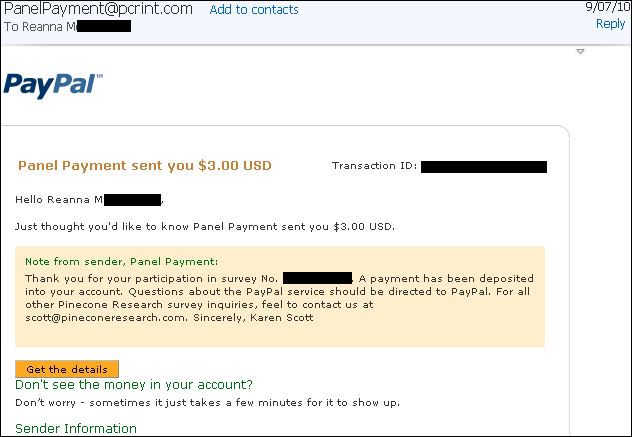 This payment brings my total earnings online to $9265.04!
Read Pinecone Research – One Of The Best Survey Sites for more information.

My real name is Reanna but around the web, especially in the MMO (make money online) world, I'm referred to as TriNi. On this blog, I aim to teach people that it CAN be done; that there are legit and 100% free ways to make money online.