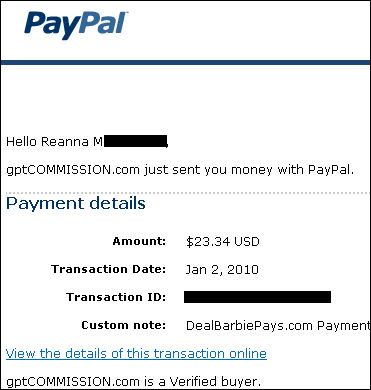 The above is my payment for my earnings from the month of December at Deal Barbie Pays. If I had to pick the best thing about this site, I'd have to say it was the instant PayPal payments! I love that about a second after I click the withdraw button, the money is in my PayPal account. No wait. If only everything in life was that instant lol.
This payment brought my total earnings online to $4499.35! The countdown is on to 5 grand!

My real name is Reanna but around the web, especially in the MMO (make money online) world, I'm referred to as TriNi. On this blog, I aim to teach people that it CAN be done; that there are legit and 100% free ways to make money online.