Recently, I did a post on Work From Home Jobs, where I talked about getting paid to click, do data entry type work, research work, proof reading and editing, etc.
I mentioned a site, or rather an "application" on Facebook, called Cloud Crowd which was great with providing this type of work for it's members. I also clearly stated that most of my income from this site has been very little, because of the fact that I never have the time to do the work there myself! Most of my income has been coming from referrals… which is NOTHING compared to what they are earning by doing the work themselves!
I also mentioned my friend ebele, who managed to earn over $100 with Cloud Crowd just last month!
Her earnings are proof that this site definitely pays and is a good source of income for those looking to work from home.
I guess someone took me up on my last post, because I've gotten a few more payments from Cloud Crowd recently. Again, they're all for about less than a dollar, but that person doing the work is earning 10 times what I am paid.
Here are four new payments I've gotten from Cloud Crowd.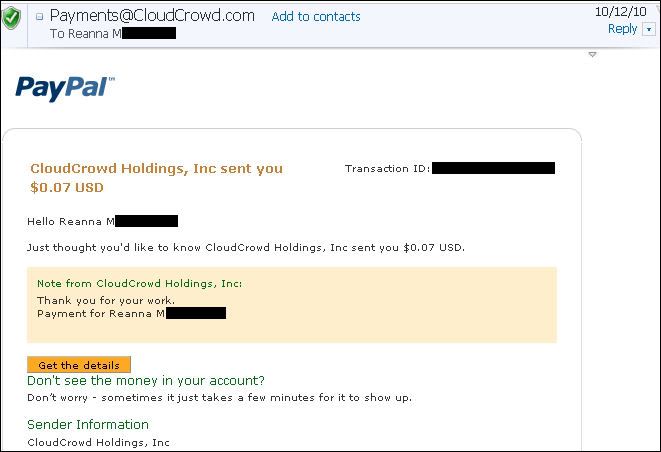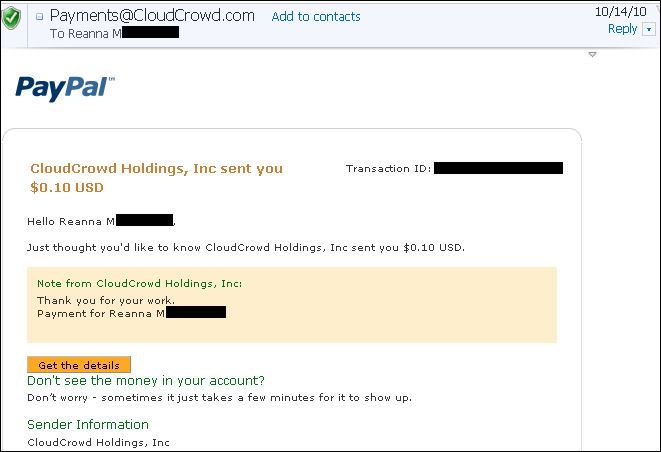 These payments add up to $0.76. If you'd like more information on how Cloud Crowd works, read my more in depth post: How To Make Money On Facebook With Cloud Crowd
As we're on the topic of minuscule payments, I thought I'd also throw in two others that I've received from YouData and Pinecone Research.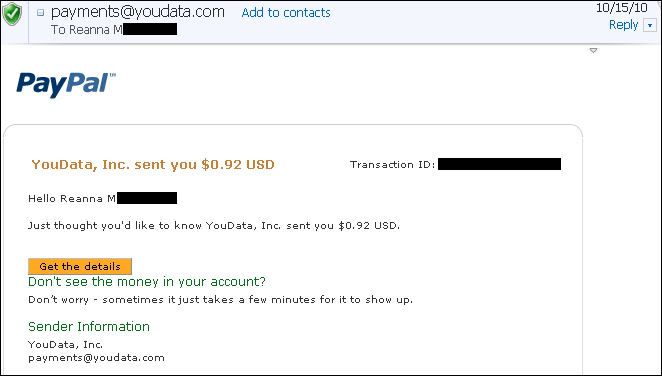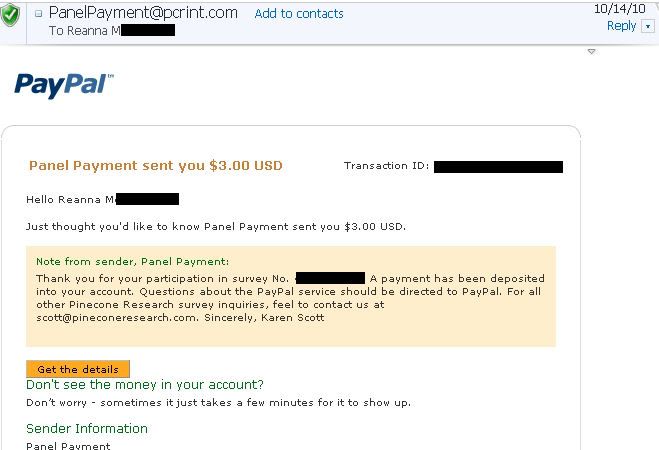 These two payments add up to $3.92
Altogether, that's $4.68 and it brings my total earnings online to $9845.11! Slowly but surely, we're getting to that 10K mark!

My real name is Reanna but around the web, especially in the MMO (make money online) world, I'm referred to as TriNi. On this blog, I aim to teach people that it CAN be done; that there are legit and 100% free ways to make money online.