Hi guys,
I thought it was only fair to each and everyone of my readers to update you all on what's been going on with this blog: Make Money Online Free.
Blogging and making money online is like a full time job. If you don't go to work for a month, will you get paid? Not unless you have one of the best jobs in the world. Well, so it is with online money making. You MUST keep up with it if you want to keep earning money.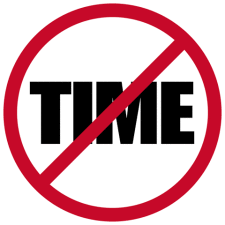 Lately, a lot has been going on in my personal life and I haven't had much time to keep up with this blog the way I want to. Every day I would hear about a new "make money online" opportunity and I'd write it down on my to-do list to add to my blog, and I'd never get the time to get around to it. Maybe it's a poor excuse because we are all busy people. Maybe I should MAKE the time to keep updating this blog, however, that just hasn't been the case lately.
I'm still in school, and making the time to blog might mean cutting time away from doing an assignment which I just cannot afford to do. My grades and my degree matters a lot. I also spend about 8 hours a week actually on campus. The good news is, I have just a few months left 'til I graduate!
I also recently started an internship, which just turned into a paid internship, and will potentially turn into a job in the future. While making money online is awesome, I still haven't been making enough to pay ALL of my bills, so I do need to consider another source of income. I spend 6 hours a day at my internship currently, excluding traveling time.
Google also recently had several changes in their algorithm which basically changed the world of SEO as we know it. Many people lost their top rankings for several or all of their main keywords on Google, which also means that their traffic and income dropped as well. We must now go back to the drawing boards and ensure that we learn the new things that Google places value on, and how we can retrieve or increase our rankings on Google with this new algorithm. With all the personal things I have had going on, I haven't had much time to go back to the drawing board.
In addition, I'm doing the daily duties such as taking care of the house and making sure my husband has food to eat everyday. It might seem trivial that I add this in my "I'm so busy list", but those of you who are wives or moms will know that this can sometimes feel like a full time job in itself!
This doesn't mean that I have stopped earning money online!
In fact, I just redeemed some Amazon giftcards this morning and I recently got a Cashcrate check also! I've also continued to get paid from several of the other sites that I recommend here on my Ways To Make Money Online Free list. I just haven't been getting the time to post about those payments!
You can still earn money online too!
In fact, I just stumbled upon this Squidoo Lensmaster called "thrivingmom" and she makes quite a decent passive income from her lenses on Squidoo! I've also been in contact with one of my old Cashcrate buddies called Louida, and she's been making over $1500 a month still from her blogging efforts and taking surveys online etc.! I also have two other friends that work online doing data entry , website editing, and other real jobs that they found from forums, etc. Just be careful with these though, there are still a ton of scammers out there!
The point is, I haven't given up on this blog or making money on the internet, I'm just taking a little break and focusing on some other areas of my life right now. I'm positive that in the near future, I'll be back in action on this blog! However, in the mean time, it is definitely possible for you to earn some cash online. Christmas is coming up, and I'm sure you can use that spare change to buy presents for your loved ones. Even if you don't celebrate Christmas, money is always important for something!
Last but not least, my thoughts and prayers go out to all those who were affected by Hurricane Sandy.
Here in New York, the devastation is unbelievable. The entire city is chaotic at the moment with limited public transportation, gas shortage, and several areas that are still flooded and without power. Please do what you can to help! Making money is important, but so is giving back. Join me in this cause and make a small donation to the Red Cross to help the victims of Hurricane Sandy.
Comment and let me know what you guys have been up to!

My real name is Reanna but around the web, especially in the MMO (make money online) world, I'm referred to as TriNi. On this blog, I aim to teach people that it CAN be done; that there are legit and 100% free ways to make money online.