So it's February 2nd, and I know my readers are anxiously expecting my "total earnings for the month of January" post. I promise you it will come in a bit. I'm currently doing the calculations to make sure I get it right.
However, I do have some new payment proofs of money I've made online in the past week or so.
Here goes:
I mentioned a while back, that I cashed out for some Swagbucks Amazon Giftcards.
Well, Swagbucks sent those. 4 Amazon E-Gift cards worth $5 which adds up to $20, just for searching the web like I normally do. The codes in the screenshot below is blacked out for obvious reasons.. as that's the code I'll need to use when redeeming these on Amazon.com.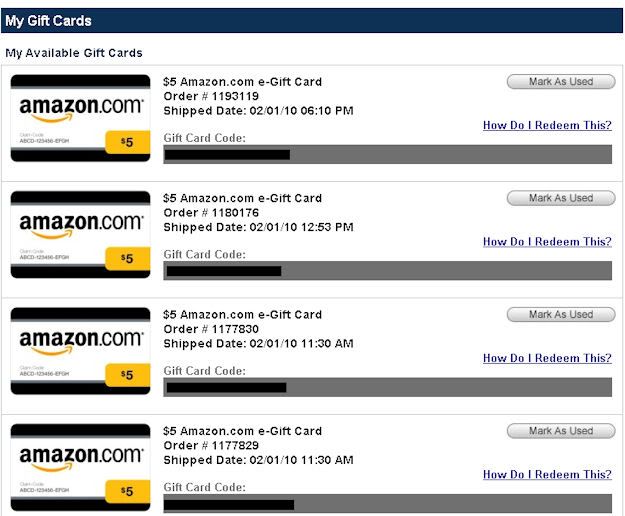 YouData which is my favorite PTC website, also sent me a weekly payment like they usually do every Friday. This is my 39th payment from this PTC site. Read more about why YouData is the best PTC site.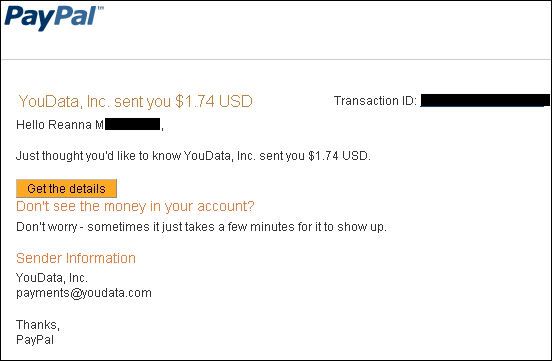 And two of my GPT (get paid to) sites, also sent me payments.
Dollar Click or Sign Up sent me an early payment. The payout dates on DCOS are usually by the 10th and 25th of every month, but more and more recently, the owner has been paying out much earlier! Another great thing about this site is that they're now opened to international members! Meaning anyone from ANY country can join Dollar Click or Sign Up. It also helps that they have PTC offers available to all countries since that helps a lot in reaching payout which is currently set to $1. There is also a daily games promotion, where a certain game is selected every day for the month, and the top scorers are rewarded with cash. So if gaming is your thing, this is a easy and fun way for you to make money online playing games! A dollar might not sound like a lot to you, but every little bit adds up, and that dollar is paid in US funds, so if you're from another country where the value of the US dollar is higher than your own currency, you'll be able to benefit a great deal from this program.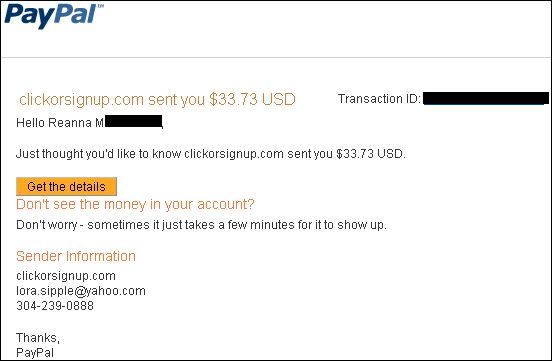 And last but not least, Deal Barbie Pays sent me an instant PayPal payment within seconds of cashing out a few minutes ago. This was my earnings on that site for last month. They currently have a promotion going on where every 10 offers you complete, you get $1 added to your account. Promotions like these are really good for making some extra cash online! This is my 12th payment from this site, which means I've been getting paid for 12 months so far, or a year. This site is definitely legit!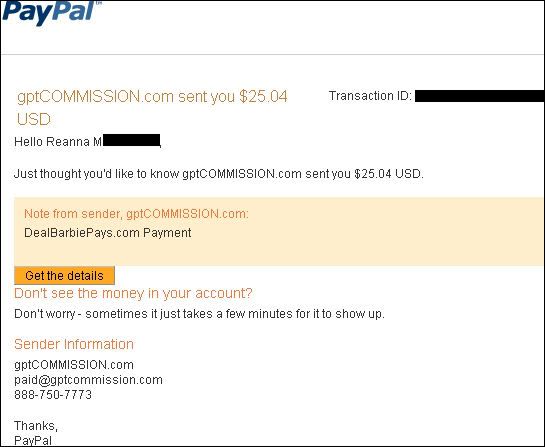 These four payments have a combined total of $80.51 and it brings my total earnings online since I started to $5166.95!

My real name is Reanna but around the web, especially in the MMO (make money online) world, I'm referred to as TriNi. On this blog, I aim to teach people that it CAN be done; that there are legit and 100% free ways to make money online.