Here are some of the payments I've received recently from just a few of the sites that I make money online free with.
Two new payments from IM Report Card which happens to be my current top earner. Making money with this site is simple, but you MUST use the site the way it was designed to be use, by commenting and grading things you've actually use. As easy as it is to earn, it's just as easy to be banned.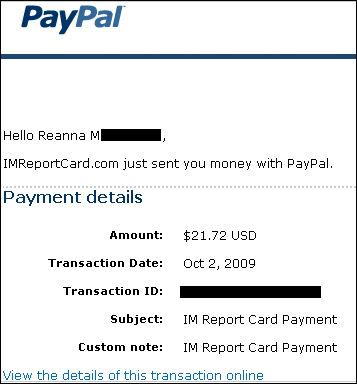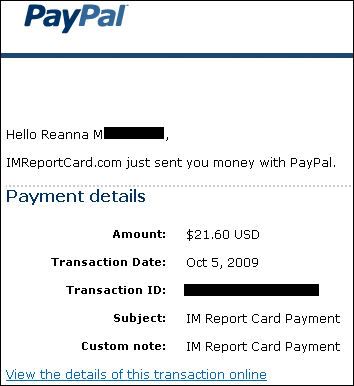 I've also received a new payment from YouData last Friday. This site is also pretty simple to earn with. It's basically getting paid to click and view ads. What could be easier than that? If you would like to read more about how to make the most of this site and get more ads, please read YouData – The best PTC site.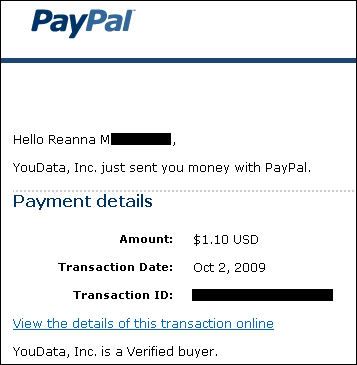 These payments have a combined total of $44.42 and it brings my total earnings online to $2723.96!

My real name is Reanna but around the web, especially in the MMO (make money online) world, I'm referred to as TriNi. On this blog, I aim to teach people that it CAN be done; that there are legit and 100% free ways to make money online.