Funny how day by day, nothing seems to be changing, but when you look back, everything's different!
Time is definitely moving!
Hi everyone, just wanted to continue where I left off last time, updating you guys on all the payments I've gotten while I was away on my "mini vaca".
My last post was about my "SquishyCash Payment Proof" and I talked about how making money with GPT sites was definitely possible and a good way to make money online free.
Well here's another payment from another GPT site, Deal Barbie Pays.
Payments on this site are Net35. This means 35 days after the last day of the month in which you request your payment. However it's just a safety net, as payments are usually done much earlier.
Here's an example:
I requested the following payment on the last day of April, which is April 30th.
I received this payment on May 17th, as you can see on the screenshot.
So in reality, it only took me about 2 weeks to get paid.
Deal Barbie Pays is a well known site in the GPT industry, one of the best. There are many ways to make money on this site, and there is always a very helpful staff, ready to help you get started on the right track!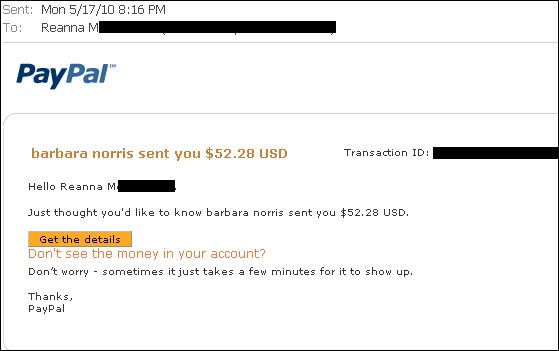 This payment brought my total earnings online to: $6676.09!

My real name is Reanna but around the web, especially in the MMO (make money online) world, I'm referred to as TriNi. On this blog, I aim to teach people that it CAN be done; that there are legit and 100% free ways to make money online.