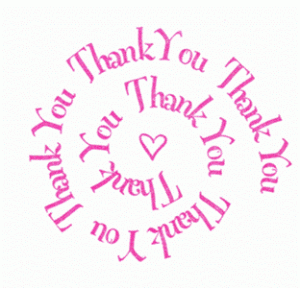 Hey guys!
It's November already, can you believe it?! Where does the time seem to be going so fast?
Anyway, November is the month of Thanksgiving here in the United States, so this month, I decided I wanted to give thanks to my readers to show them how much I appreciate them! You know, give a little back…
Even if you've just stumbled upon this blog looking for ways to make money online, and you're not a regular reader, well you're in luck!
You can have the chance to win $5!
Yes it's not that much, but I wanted to spread around the love a little, so I will be giving $5 each to 5 lucky readers!
Here are the details of the Give Thanks In November Contest, and how you can win. Be sure to read them carefully!
HOW TO ENTER:
1. Share this blog online via any social media platform. Below are some examples of what I mean by that.
2. Complete THIS SURVEY and be sure to include your email address because that's how you will be contacted if you were to win!
Here are some examples of what I mean by sharing my blog on a social media platform:
– You can tweet the main link to this blog on Twitter
– You can post the link on Facebook.
– Like my Facebook Fan Page.
– You can "+1″ any of the links within this blog.
– Add my blog to your blogroll if you own a blog.
– You can share any post from my blog on social bookmarking sites like Digg.com, StumbleUpon.com, etc. In fact if you got to any single post on my blog you'll see a bunch of icons at the bottom that say "Be Sociable and Share!"
Basically as long as you're sharing my blog somewhere, it's accepted. You don't have to do all either, just one.
RULES:
– Contest will be open for the entire month of November. Contest closes on November 30th 2011 at 9PM EST.
– RANDOM drawing will take place sometime shortly after.
– Results will be posted here on this blog.
– Payments are made via PayPal ONLY.
– Payments are made to the email address provided in the survey ONLY, so be sure it is your correct PayPal address. If it's wrong for whatever reason, you will be disqualified and another winner will be chosen.
– One entry per person please, let's be fair and give everyone a chance.
Okay that's about it! Good luck everyone! Please leave comments and let me know if you entered! I love getting to know my readers.

My real name is Reanna but around the web, especially in the MMO (make money online) world, I'm referred to as TriNi. On this blog, I aim to teach people that it CAN be done; that there are legit and 100% free ways to make money online.