I've accumulated a few YouData payments over the past weeks, and decided to post them today. Again, YouData is a site that pays you to click ads. It's fairly new, although it has been growing since it was established and now has quite a member base.
I've mentioned several times why this is the only PTC (paid to click) site that I'm an active member of. For more information on YouData and how to make the most of this site, read YouData – The best PTC site.
It's a quick way to make some extra cents or dollars every week.
Here are three of my most recent YouData payments.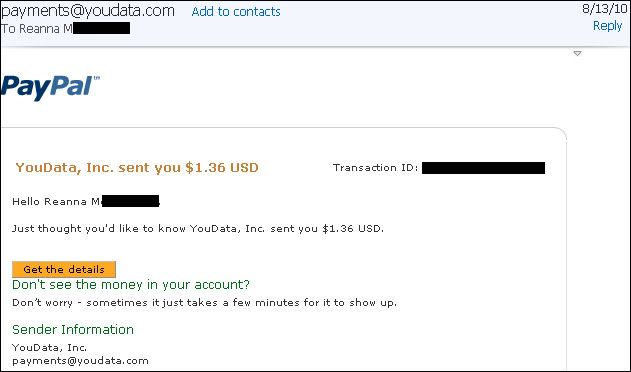 Another way I've been making some extra bucks is by getting paid to take surveys online.
Pinecone Research has been sending me quite a few surveys recently, and I get paid $3 for each one. They even sent me a product to test and keep recently, all for free!
They are very selective with who they allow to join their member panel and when they allow new members, but if you can try to get into Pinecone Research, you definitely won't regret it!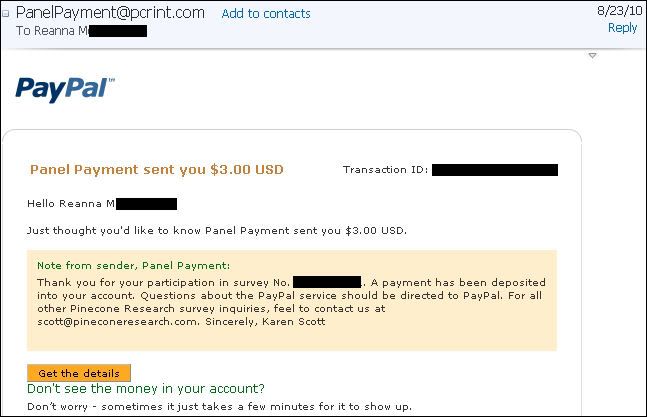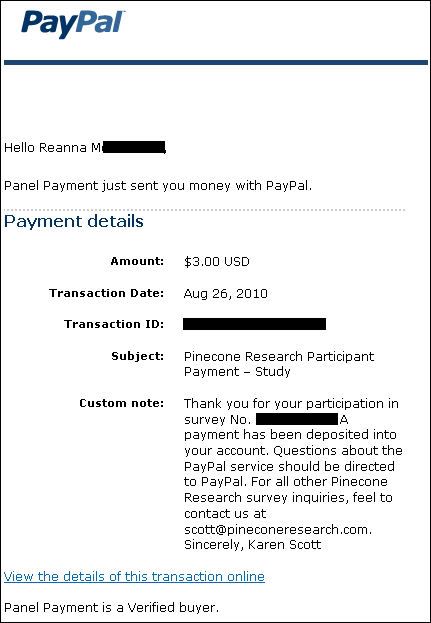 These payments add up to $9.66, and brings my total earnings online to $9011.31!
As you can see.. these are not ways in which you can get rich, but here are just a few things I can think about off the top of my head, that you can use that little extra money for.
- Lunch money one day. Can definitely get me a Burger, fries, and a soda here in New York.
- iTunes apps. If you have an addiction like me, you can use this cash to purchase new apps from the iTunes store.
- Facebook games. I know of tons of games such as FarmVille, FrontierVille, Mafia Wars, Bejeweled Blitz, etc.. that ask for real money to purchase farm cash, coins, or points. By earning this extra cash online, you don't need to use your own money to purchase these things. After all, it IS just a game.
- A gallon of milk for the home. Or two gallons depending on how much milk you drink.
- Get yourself an ice cream cone. I recommend Cookies n Cream!

My real name is Reanna but around the web, especially in the MMO (make money online) world, I'm referred to as TriNi. On this blog, I aim to teach people that it CAN be done; that there are legit and 100% free ways to make money online.