So today I go outside to open the door for my boyfriend and I happen to check the mailbox and guess what… My check came!
Here's a pic.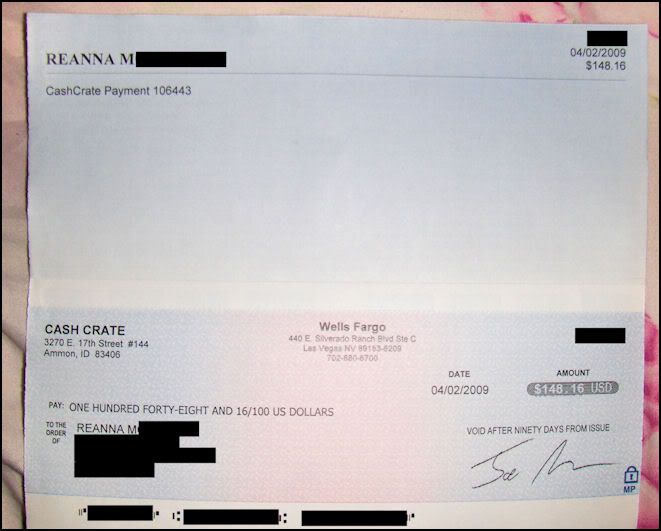 Notice this pic is different to my other cashcrate payments. The reason is because my scanner and printer broke

so I had to take a physical picture of the check and upload it. Yeah, I even have pink sheets with flowers on them. haha!
I kinda like it though, it makes it more personal.
I know there are alot of people that still believe anything that has to do with making money online is a scam. Hopefully these pictures would change their minds.
Because of my utter boredom, here are a few more pics.

Happy weekend folks!
And yes I'm wearing black nail polish. LOL.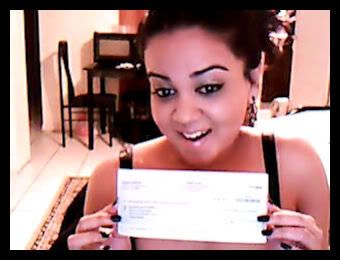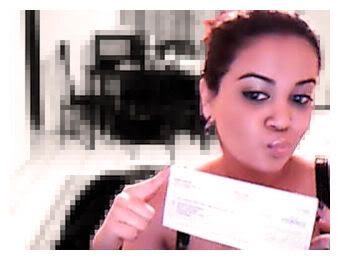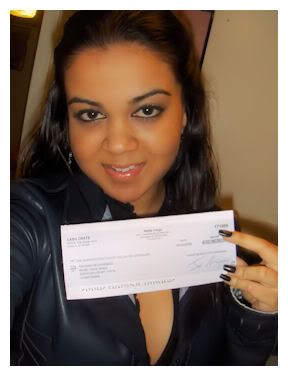 My real name is Reanna but around the web, especially in the MMO (make money online) world, I'm referred to as TriNi. On this blog, I aim to teach people that it CAN be done; that there are legit and 100% free ways to make money online.