Happy Friday!
First I'd like to say thanks for all the great feedback on my last few posts about how you can make money online. It was something I approached with caution because I felt that many internet marketers who were more experienced than I was, would probably say I was in no place to teach others something so advanced; like making money with a blog or site. They might in fact, see ME as a beginner. And the truth is, I am no expert. But I was getting a lot of questions to my email about how to make a substantial amount of money online every month, and I figured I should at least tell others what I have learned, done, and continue to do, with this blog.
I'm happy everyone appreciated my efforts.
Today however, I'm going to do an extremely long "payment proofs" post. I apologize in advance for cluttering all these together, but you have to understand that it's no longer possible for me to post them separately. With the time I have available to focus on this site, I'm trying to keep up with my earnings progress, provide new ways to earn, and also provide new information that improves the earning process with ways I currently mention.
So let's begin in no particular order:
Squishy Cash continues to be one of my favorite GPT site because of the daily contests and promotions they're always running. It's very easy to earn some extra cash on this site, more than you would just by doing offers. They are very generous with bonuses from contests etc. In fact, as usual, I've already posted this payment proof on their forum and will receive $1 just for doing that.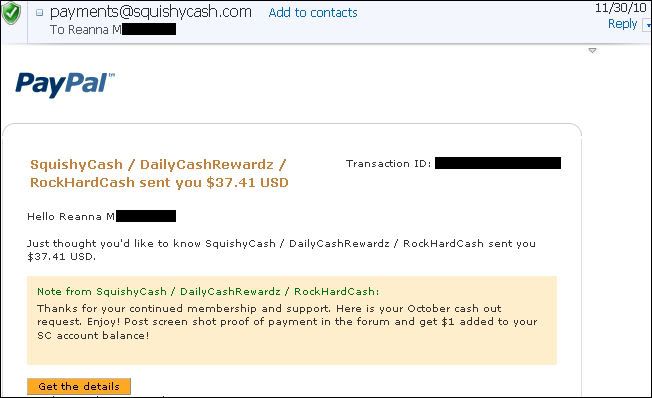 Swagbucks has also continued to be one of my favorite ways to earn once in a while only because it's SO easy. Ever since I've been a member, they've added tons of new ways to earn "swagbucks" which you can redeem for prizes and giftcards from their swagstore. However, in my opinion, searching definitely remains the easiest. Again, like I always say, you can't get rich from this. You can't quit your job and stay home and search all day and make enough money to live. But you CAN earn a little extra every couple of months or so, for FREE.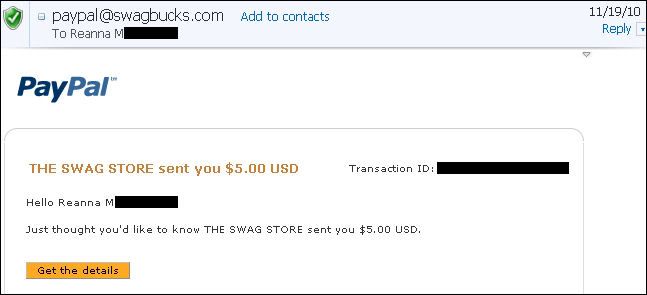 Pinecone Research also continues to be a favorite of mine, and I make it my duty to never miss any of their survey invitations! They usually have deadlines, in case you were wondering. But they are so worth it paying $3 for each one, which only takes about 10 minutes or less. It's guaranteed money. No qualifying involved.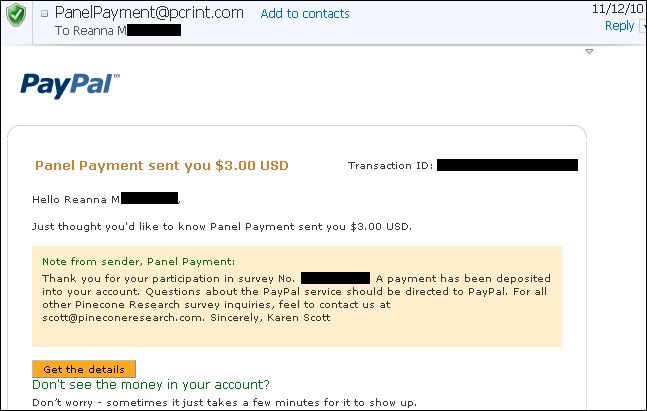 YouData has continued to be religious in paying out, and honestly, I'm surprised this site is even still around. With the amount of competition out there in the PTC (paid to click) market, it's impossible to survive. But still, YouData is around, and paying out every single week on a Friday. It must mean they're doing something right. Just another way to make some extra small change. This money can come in so handy to purchase songs or apps on iTunes for example, or cheats etc for games you might play online!
Squidoo paid me recently as well. It came as a bit of a surprise because my most popular lens on Squidoo had been dropping in ranks lately and I haven't had the time to create any new ones. But either way, this continued to be a good source of passive income for me. I created a lens for free, and continue to earn from it until now. I'd say that's a pretty good deal!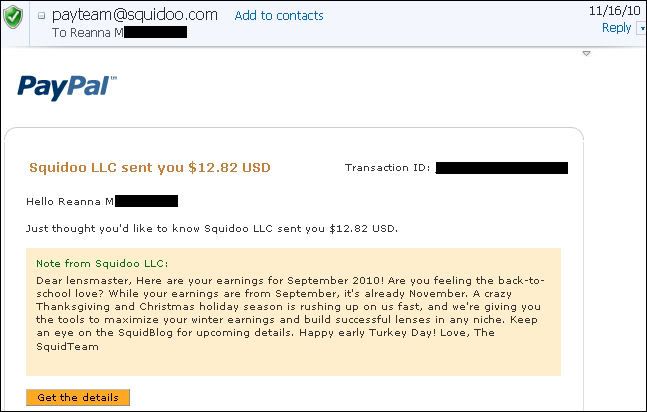 If you pay close attention to the posts in the series "How You Can Make Money Online, Part 1, Part 2, and Part 3", and do exactly what I say there, in time, you could be getting payments like this one I recently received from MaxBounty. If you're unaware, MaxBounty is one of the best affiliate marketing sites around, and I've been continuing to do really well with them.
And this one might seem a bit different since it's not a PayPal screenshot, but rather a physical check. I received this check a while ago from SurveySavvy a while ago. I discussed more about SurveySavvy when I did the post SurveySavvy: Scam Or Legit? Make Money Taking Surveys Online!
Well, I guess this check proves that SurveySavvy is indeed legit!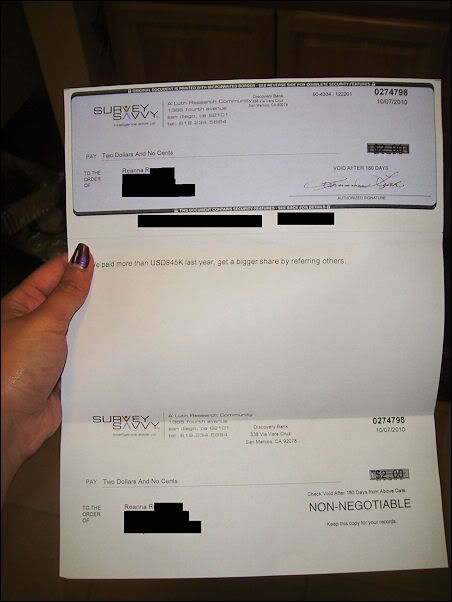 All these payments have a combined total of $389.64 and brings my total earnings online to $10,854.92!
Stay tuned, upcoming posts include a few new ways to earn, and also my total earnings for the month of November!
Have a great weekend everyone!

My real name is Reanna but around the web, especially in the MMO (make money online) world, I'm referred to as TriNi. On this blog, I aim to teach people that it CAN be done; that there are legit and 100% free ways to make money online.