I've also gotten 5 PayPal giftcards which I've requested this month from Swagbucks.
I've said several times how much I love Swagbucks and if you search through this blog, you'll be able to find tons of information about this site that pays you to search online, just as you use Google.
Please note however, you aren't going to make a lot of month in just a month or so. You would need to use Swagbucks on a daily basis to perform searches online, plus look out for all the extra ways to earn swagbucks by getting codes, participating in trivia, etc.
Then after a month or so, you'll be able to redeem for a prize in the prize shop.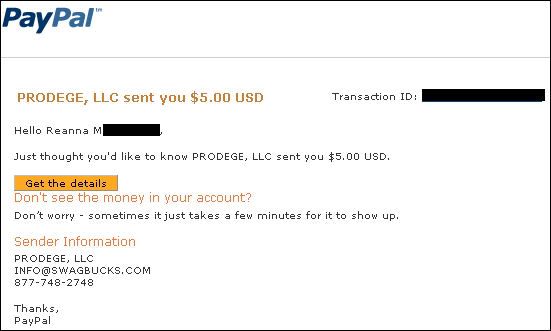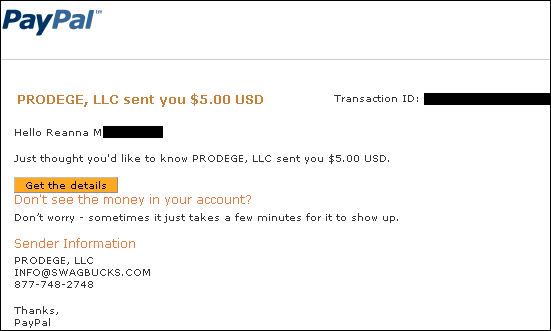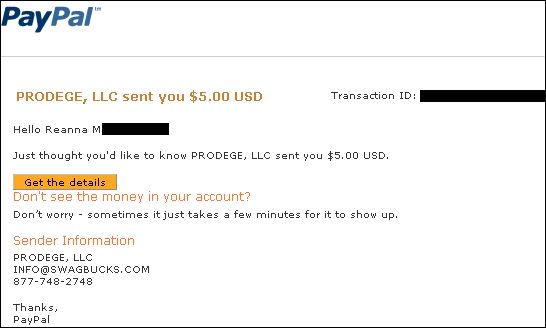 This $25 brings my total earnings online to $5947.43!

My real name is Reanna but around the web, especially in the MMO (make money online) world, I'm referred to as TriNi. On this blog, I aim to teach people that it CAN be done; that there are legit and 100% free ways to make money online.