Within the last week or so I've also completed some more surveys from Pinecone Research and got paid.
Here are three payments I received for completing three different surveys.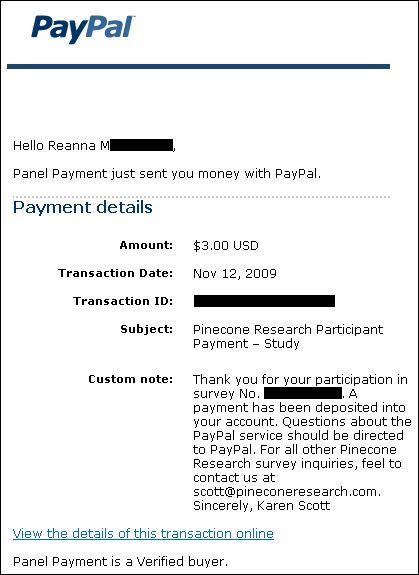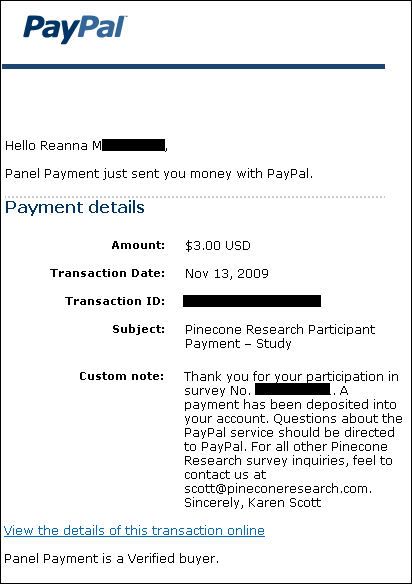 That's $9 added to my total online balance and it now stands at $3735.85!

My real name is Reanna but around the web, especially in the MMO (make money online) world, I'm referred to as TriNi. On this blog, I aim to teach people that it CAN be done; that there are legit and 100% free ways to make money online.