Happy President's Week everyone!
I'm very thankful to my job to be off this entire week. Now it's time to play catch up with my blog and making money online!
I know most of you know me as "TriNi, the girl that makes money online", but I am in fact a real person with a real life as well. I work a day job, I maintain a household, and just like everyone else, I do normal everyday things. One of the things I enjoy doing the most in my spare time, is traveling! I love visiting different places and staying in hotels! It's very relaxing for me, and it's the one thing I don't mind splurging my money on.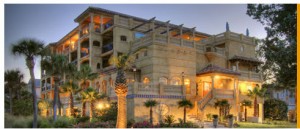 However, I'm sure many of you know, it's always a daunting task to figure out which hotel is good and which isn't. No one wants to book a stay at a place where roaches are running rampant and there's dirty sheets etc. It can ruin your entire vacation. The reason it's so very difficult to find a great hotel, is because ALL of the hotels put up pictures online that make them look great. They all look like a picture from a postcard, however, many times when you get there.. it's never quite like the way it looked.
One site I frequent quite a bit as a traveler, is TripAdvisor.com. There are usually real reviews by real people, and while sometimes it can tend to still be confusing because every single hotel has both good and bad reviews… usually if the good outweighs the bad, then I consider it to be safe.
The reason I mention TripAdvisor, or that I'm even mentioning traveling, is because they recently sent me an invitation to their exclusive site SniqueAway.
What Is SniqueAway.com?

SniqueAway is an invitation only site, meaning in order to join you must be invited. It is 100% free to join. Luckily for you, since I am a member, I can invite you. You can join by clicking the following link: Your SniqueAway Invitation.
What SniqueAway does, is take all the reviews from TripAdvisor, and figure out which hotels had the best ratings by their members. Then, SniqueAway provides you with those top brands and A-List accommodations at surprisingly affordable prices! So in the end, they're actually doing the work for you by only providing you with hotels that have had awesome ratings and reviews, and also offering you a bargain price! You are getting the best travel deals online, to 4 and 5 star hotels! What could be better than that?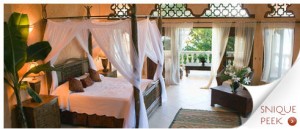 I can tell you from experience, that after looking through their list of current and upcoming deals, I wish I could book every single one of those hotels! They are so nice, and honestly, the rates are indeed affordable! You can save a lot by booking your next vacation through SniqueAway, and even if you don't have intentions of booking any vacations just yet… isn't it fun to just look and dream?
I enjoy looking at these amazing hotels and I'm sure you will too. And who knows, you just might find something you like and book that next vacation that you've been longing to take.
Remember, SniqueAway is by invitation only, so click HERE to join.

My real name is Reanna but around the web, especially in the MMO (make money online) world, I'm referred to as TriNi. On this blog, I aim to teach people that it CAN be done; that there are legit and 100% free ways to make money online.