www.swagbucks.com sent me some prizes that I requested a while back this month.
Here are the 4 Amazon giftcards I requested. These aren't for me as I rarely use Amazon. But my fiancee saw something on there that he wanted so I was nice enough to share my Swagbucks with him. By the way, he also has his own Swagbucks account! That should tell you how easy it is to earn on Swagbucks because he doesn't have the patience to do any of the other things I do online to make money.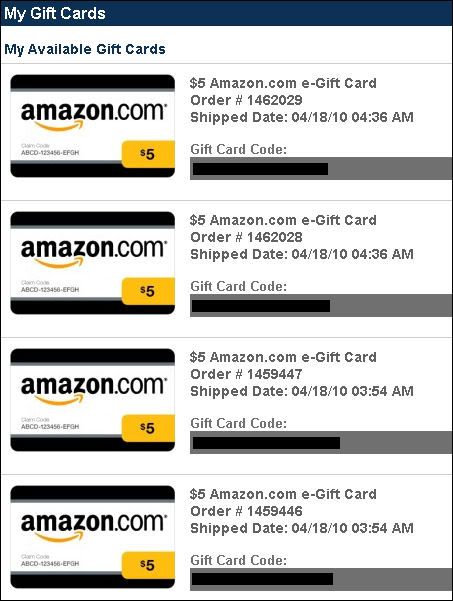 And about a few days after getting these, I got 4 PayPal payments which I also requested around the same time.
These giftcards and payments bring my total earnings online to $6468.30! I'm getting there, slowly but surely.
Here's a good post I wrote in the past, about how to get more Swagbucks.

My real name is Reanna but around the web, especially in the MMO (make money online) world, I'm referred to as TriNi. On this blog, I aim to teach people that it CAN be done; that there are legit and 100% free ways to make money online.