Pinecone Research has been one of the paid survey sites I constantly promote on this blog to make money online. However, just a while ago, they closed their application page and are no longer accepting members. The good news is there are several survey sites like this one that you can join free, and take surveys in your spare time online to make some extra money online. You can find more sites like these in the sticky post above this post.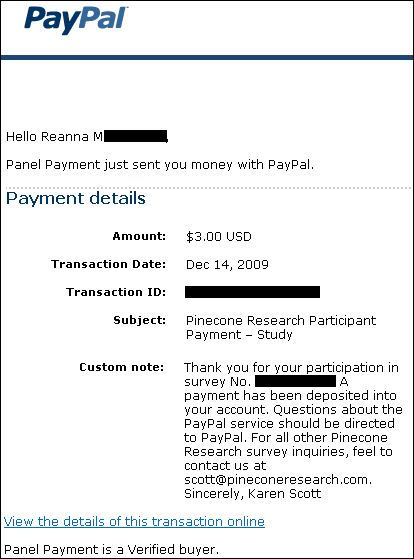 These three payments bring my total online earnings to $4272.53!
Taking surveys online are a great way to make money in your spare time, and with these sites, the more you join are usually better, since they send you surveys in your email based on your demographics.

My real name is Reanna but around the web, especially in the MMO (make money online) world, I'm referred to as TriNi. On this blog, I aim to teach people that it CAN be done; that there are legit and 100% free ways to make money online.