Don't like taking surveys? Prefer clicking and viewing ads in your spare time to make some money online? Then this might be the site for you. No you won't make a million dollars. But you can definitely make some extra cash for your spare time you waste online.
Here's my 31st payment from YouData.
Read more about why YouData is the best paid to click (PTC) site to make money online.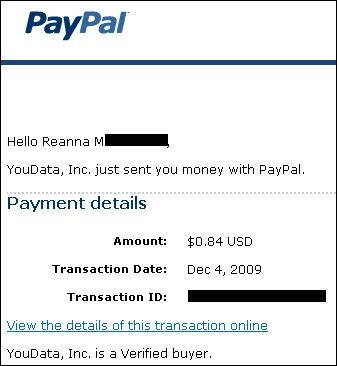 PS. Hope everyone had a great weekend!
Total online balance now equals $3914.38!

My real name is Reanna but around the web, especially in the MMO (make money online) world, I'm referred to as TriNi. On this blog, I aim to teach people that it CAN be done; that there are legit and 100% free ways to make money online.