Can you believe it's October already? Where is this year going so fast?! It's almost the holiday season, and it's almost officially 1 year since I've started this blog: Make Money Online Free!
Anyway, October is the month of Halloween and I just wanted to update you on some fabulous deals!
Why say Happy Halloween with a card or regular candy when you can say it with a cookie!
Cookie Surprises have over 80 unique gifts starting at just $4.95 and each gift is a complete celebration in a box!
Just take a look below at the awesome cheap and reasonable packages they have for this Halloween!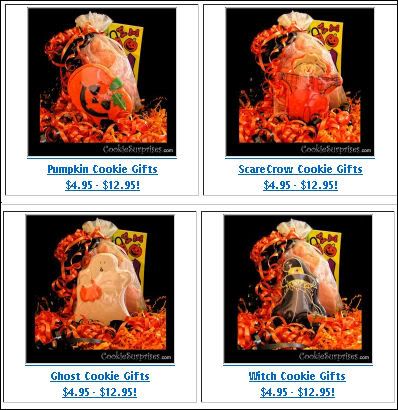 So if you're in the mood for a cute tasty snack this Halloween, or you want to surprise your child with a little treat that he or she will absolutely love… be sure to check out Cookie Surprises!

My real name is Reanna but around the web, especially in the MMO (make money online) world, I'm referred to as TriNi. On this blog, I aim to teach people that it CAN be done; that there are legit and 100% free ways to make money online.