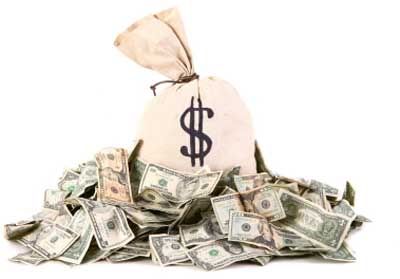 If you're a regular reader, you'll know that a couple blog posts ago, I officially crossed the $5000 mark of total money I've made online since I started this "make money online free" journey back in October of 2008.
It seems like a long time ago, but it's really not. That year and a few months went by so extremely fast for me, that I can't even believe it's been so long since I started this blog. I guess it just shows how time flies.
I'm extremely proud of myself for reaching this milestone, and it proved to me that I really can do anything I put my mind to, including being able to work from home and make money online free in my spare time.
Whether it's by taking easy surveys for money, or being able to make money blogging, you too can get started on a journey of making money online, and if you put your mind to it, you can make just as much or even much more than me.
Today, I'm going to post my total earnings online for the month of January 2010, and I'll do a quick breakdown of where that money came from.
Cashcrate – $184.66
Squishy Cash – $51.59
IM Report Card – $50.88
Dollar Click or Sign Up – $33.73
Deal Barbie Pays – $25.04
Affiliate Marketing (MaxBounty) – $133.25
Google adsense – $115 (only a rounded down figure because I'm not positive Google's policy is okay with member's saying how much they earn with their program.)
Swagbucks – $25
YouData – $4.56
Pinecone Research – $3
SurveyHead – $26.50
Cloud Crowd – $0.81
That gives me a total of $654.02. Remember it is rounded down because of the Google Adsense amount, so the actual amount I've made is a tad higher.
Either way, over $650 a month in free money online is a lot more than I bargained for when I first started my journey of learning how to make money online.
I believe this has been one of my best months yet, and I'm so proud of my success. I'm very happy that I keep this blog as well because besides teaching others that it is possible to make money online free without getting scammed, I've also been able to track and record my earnings so it will definitely make it a lot easier for me come tax time!
I hope if you leave this blog with anything at all, it's the inspiration that you can do anything you put your mind to. Even if that isn't making money online like I do… but anything at all. As long as you stay focused and dedicated to your goal, you can definitely achieve it.
My goal for next month's earnings is as usual, to try and increase it. But like I said before, this is much more than I expected when I first started this journey so I'm very grateful for my current earnings.
That's all for now folks. Take care of yourselves, and each other.

My real name is Reanna but around the web, especially in the MMO (make money online) world, I'm referred to as TriNi. On this blog, I aim to teach people that it CAN be done; that there are legit and 100% free ways to make money online.