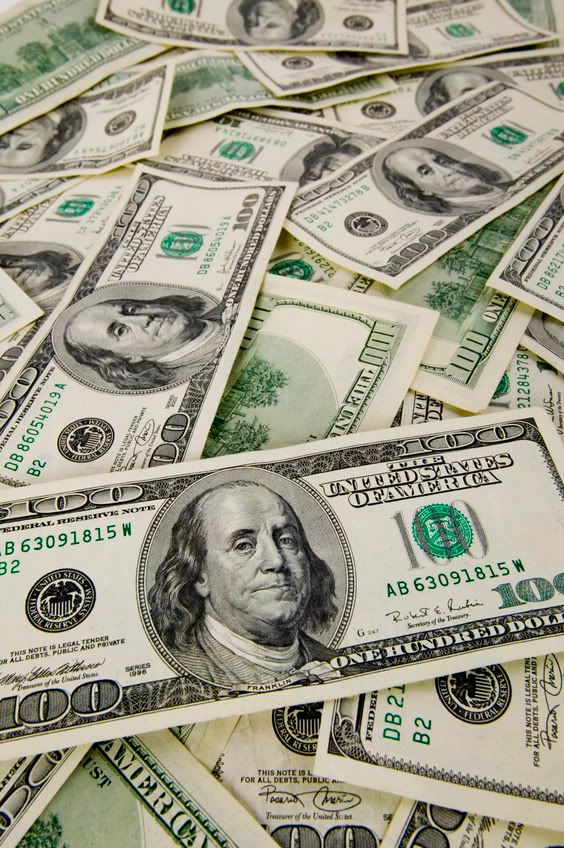 I talk about making money online with GPT (get paid to) sites like Cashcrate, Deal Barbie Pays, Squishy Cash, and Dollar Click or Sign Up, all the time, but how do you actually go about making money on these sites? What do you do?
Well each site is different in their own way. I would really recommend you sign up to all and give them all a look around, because they all differ in their own way when it comes to offers, contests, games, and things to do to make money.
However, it has come to my attention that a large number of people sign up to these sites and don't know how to complete an offer, which is the main way to make money with GPT sites.
I have a very detailed tutorial set up via email, that I send to all my referrals. This tutorial is step by step and shows how to complete an offer the easiest way possible, and have the best chance at it crediting on the first try.
However, today I'd like to do a short exert from that tutorial, with a few tips on how to complete offers and how to get offers to confirm or approve.
Tips for making money on Cashcrate and other GPT sites.
How to complete offers on GPT sites like Cashcrate, and get them credited almost 100% of the time on the first try.
1. I would recommending cleaning your cookies, cache, etc before completing any offer. I do this manually, and with CCleaner as well, which is a free program that cleans out cookies, cache, etc from your computer. The reason for this is that offers are tracked by cookies. If for some reason, you visited that site previously, or even another site that had an ad for that site, a cookie would be stored on your computer. Then when you go to complete the offer, the site would think you've been there already because of the cookie that's already stored on your computer, and so you will not receive credit for doing the offer.
2. After logging into cashcrate, sort your offers by Rating and 100% Free. (Off course if you'd like to do trial offers which do require a credit card, that's up to you. I stick to the free ones). Remember to click the Go button so the offers actually sort. Sounds silly but you won't believe the number of people that don't click it.
3. You need to start with the first offer that comes up on that list and work your way down. The offers at the top of the list are the ones that have been crediting for others most of the time. So chances are, yours will credit as well if you do it correctly.
5. Remember to let all the pages load FULLY before moving on to the next. Offers are tracked by cookies, and sometimes the cookies are on pages within the offer. If you don't let all the cookies load fully, you might risk the chance of actually getting credit for the offer. If you're using Firefox, look at the bottom left of the browser window.. when it says Done, it's okay for you to click skip/no thanks/pass/etc to move on to the next page.
6. Remember to complete all of the requirements of the offer.
Here's how to complete most kinds of offers:
– For offers that say "sign up and confirm email". You simply need to sign up to the site/offer and confirm your email by logging into the email account you used, and clicking the confirmation link that the site sent you. After you've done this, you can submit the offer on cashcrate.
– For QuizJungle quizzes, eg "Are you Popular?", You need to complete the first two pages of the quiz by selecting answers to the questions. Then on the third page, you need to fill in your info, name, address, etc. Click submit. Then on all the offers after that, there will be a skip/no thanks/pass or something of the sort button. Click it to advance to the next page. On the quizzes with the description "Must fill out at least one offer", you are required to say yes to at least 1 of these optional offers. Don't panic! There are a lot of free optional offers. On the page with all the Yes/No offers, there are usually offers for survey sites like MyPoints and SurveySpot and these are usually free. Say Yes to at least one of them and continue skipping through the other pages until you get to the results page. This page will answer the quiz you took. Eg. "Yes you are popular!" At this point, you are finished and can then submit the offer on cashcrate. If you prefer a visual tutorial, here's a YouTube video that shows how to complete a QuizJungle quiz.
– For offers that say "Complete the survey and registration on the first two pages. Participate in 1 or more sponsored offer(s) that you are interested in during the registration and click on 2 offers in the rewards section." You need to fill out the first page which is usually a zipcode or email page, then you fill out the second page which is usually the information page. After that, you can skip through all the other pages as shown in the YouTube video above, but try to find one free offer, whether it's a newsletter, recipe, survey site, etc to sign up to from the optional offers since the offer description requires you to "participate in 1 or more sponsored offers". When you get to the FINAL or LAST STEPS or SILVER OFFERS page (it would say in big bold letters at the top), you are required to click on at least 2 of them. I click on 2 on each last steps page (silver, gold and platinum). ALL YOU HAVE TO DO IS CLICK ON TWO OFFERS .. where it says click here in a red button. After the offers load, simply close the page. NOTE THAT YOU DO NOT NEED TO SIGN UP FOR THESE OFFERS, ONLY TO VIEW THEM AS THE CASHCRATE DESCRIPTION SAYS! Sorry for the caps, alot of people always have questions about this. This is where a lot of people misunderstand cashcrate and think that they are required to enter their credit card info and purchase stuff. You are not! You only need to click and view the offers, not purchase them. After the offers you've clicked has loaded fully, close out all the pages. If a pop up comes up that says "Bonus offers", click on one of them. I do this just for good measure, but I believe after clicking on two offers on the silver offers page, you should be able to get it confirmed.
These are the main types of offers on cashcrate however there are usually many more. Some require you to sign up to a newsletter. Others require you to sign up for medical or educational information. Others require you to download a game. I've even seen some that require you to install a facebook app which was a game. Basically, you try to do what the offer requires in the description and if it's not clear to you what is required, feel free to visit the cashcrate forum and ask. Each offer is different in what it requires you to do so it takes a bit of a learning curve before you understand them all.
7. Never use your real personal email to complete any offer! Advertisers do tend to send a lot of "emails", and so it can clutter your main inbox. Create new emails to complete offers.
8. Use a new email per company. You need to do this because the advertisers are always looking for new leads. If you fill out one offer from XYZ Company, and then use the same email to fill out another offer from XYZ Company, then XYZ Company would think that they already have you as a potential customer, and so you may not receive credit for completing the second offer. That is why you'll need to create a new email. There are free email services such as hotmail.com, yahoo.com, and gmail.com, that are recommended for completing offers. You can find the company by either looking at the website url (http://www.companyhere.com), however some companies have different urls for different offers, but they are all hosted by the same company. In this case, you can find the company by looking to the bottom of the first page of the offer, and it would say something like "Copyright © 2010 RetailSurveyCenter.us.com, a Bullseye Media, Inc. website. All rights reserved." The company in this case would be Bullseye Media, Inc.
You might think it's a pain to create new emails all the time but you can basically use 1 email for about 5 or more offers before you need to create a new one. You should keep track of which email you use for which offer. I do this simply by keeping a notepad file, and whenever I create a new email, I write it down. Then next to it, I write the companies of which I used that email for. After I think I've used it enough, I create a brand new email and write it right under that one. I don't delete that one because an offer might come up later on that I haven't used it for, and I can then use it without creating a new email.
So my notepad file would look something like this:
Email1@msn.com – quizjungle, survey.com, topnotch media inc, bullseye media inc, pharmdaily, thinkfast,
Email2@msn.com – quizjungle, topnotch media inc, thinkfast,
I know it seems like a lot of hassle, but it's important if you want to make money by completing offers on GPT sites.
It has worked for me so far and I have made quite a decent amount by completing offers on GPT sites. My first month, I made $57.72, all from 100% free offers on Cashcrate. If I can do it, then so can you. It just depends on how bad you need to make money and how much work you're willing to put in.
Good Luck!

My real name is Reanna but around the web, especially in the MMO (make money online) world, I'm referred to as TriNi. On this blog, I aim to teach people that it CAN be done; that there are legit and 100% free ways to make money online.