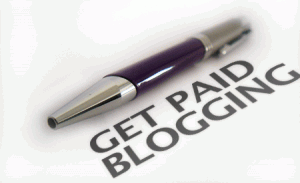 Making money online with a blog is one of the most sort after ways to make money on the internet. Perhaps it is because we see people that earn a living this way, such as John Chow and Jeremy Schoemaker who have made millions from their blogs from affiliate marketing and Google Adsense. Doesn't the idea of making enough money online to support your family, and more so, be financially stable for the rest of your life sound appealing? Who wouldn't love not having to go to work another day in their life if they didn't want to? To stay home and spend all their time with their families? It's the dream life! No wonder, we all "try" to achieve it.
However, I sound like a broken record saying over and over that it is NOT at all as easy as those guys make it seem! If it was, we would all be doing it. We would all sit at home and collect checks from Google and never have to go to work. The fact that it isn't easy to accomplish however, shouldn't stop you from trying. If you are hindered by the thought of it being hard to accomplish, then you probably would not succeed even if you DID try. Making money online with a blog or website takes a great deal of time, effort, research, persistence, and trial and error. You aren't going to get it right the first time around. You are not going to rank high on Google ten minutes after creating your blog/site. It just doesn't work that way.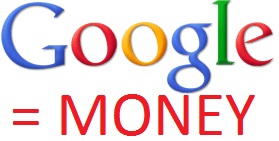 My inspiration to write this post comes from a recent drop in my own blog. I attempted to claim my blog at Alexa by adding a code to my header. Here I am thinking that I was doing a good thing to boost my blog. Low and behold, the next day, I realize I am earning ZERO from my affiliate marketing program. I check my rankings on Google, and realize that I have completely dropped off my #1 spot for my main keyword phrase make money online free, and I'm no longer in the top 100 for make money online. Several of my other main keyword phrases have also been affected, and several pagerank checkers show that my blog went from being a PR3 to a PR0. In a state of panic, I immediately took off that code hoping that things would go back the way they were. I managed to redeem my #1 spot on Google for make money online free, but I'm still no where to be found in the first ten pages for make money online, and my traffic is still down by more than half. Hence, my earnings for the past few days have also been down by half.
Upon further research, I saw several popular sites that said Google was doing some updates on their algorithm; which is the way they rank sites. The Official Google Blog announced their Panda Update in February of this year, and has been making tweaks to their algorithm since then. This post from as recent as April 2011, explains how their changes have affected their search engine results. A tool that I use often to check Link Popularity within Google and other search engines, also posted the following message on their page.
Google is making some changes on how automated search results are handled, and it is causing some of our tools to not operate correctly. We apologize for any inconviences this has caused, and we are working on ways to make our tools functional again.
So whether it is the new Google Panda updates, or my own faults as to why I suddenly dropped in rankings, I am unclear. However, I am continue to maintain this blog with quality information that will help my readers learn how to make money online. As well as work behind the scenes to ensure that my blog meets Google's Webmaster Guidelines.
If you are the owner of a blog or website and you are looking for ways to increase your rank in Google's search results, I would suggest you do the same. Analyze each point in the Webmaster Guidelines and ensure that your site follows them.
If you believe that you have been affected by the new Google Panda updates, here is an informative post that explain more about this update, how you can find out if your site was affected by using Google Analytics, and also how to you improve your site to avoid being affected or survive this Google update.
The Google Panda Update Survival Guide.
If you follow these tips, and continue to post quality content, work on "On-Page and Off-Page SEO", and build legit backlinks to your site or blog, you should see a rise in your Google rankings soon enough. However, be sure that it will always be a "trial and error" of what works and what doesn't. The best SEO gurus on the internet can tell you what to do to make your site rank high on Google, but remember, it is all theory. Since Google never discloses their exact algorithm or formula that they use to rank sites, and changes this "formula" quite often, (as often as over 500 times last year), there is no certainity as to what the perfect site should entail.
I am no SEO guru, but in my attempt to teach you how to make money from a blog, I will reiterate what I have learned from researching various forums, blogs, etc. online, and in the upcoming weeks, I will attempt to post specifics on:
*Quality content
*On-Page SEO
*Off-Page SEO
*Backlinks

My real name is Reanna but around the web, especially in the MMO (make money online) world, I'm referred to as TriNi. On this blog, I aim to teach people that it CAN be done; that there are legit and 100% free ways to make money online.