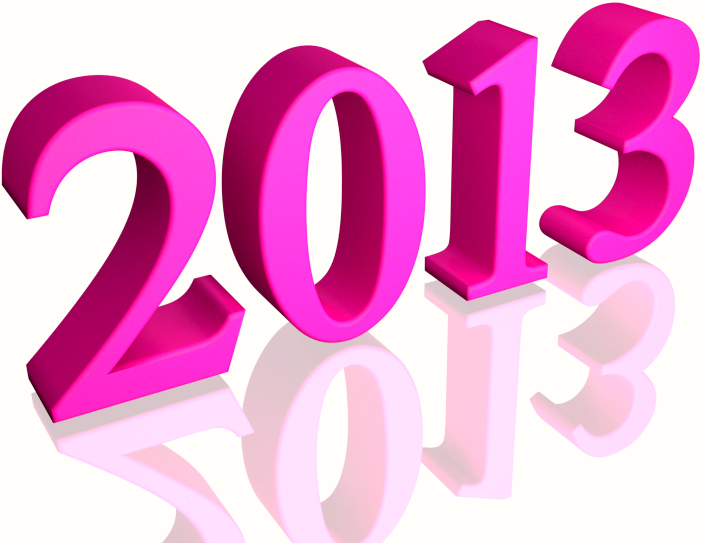 Happy New Year 2013 to all my readers! Wishing you all the best things in life; love, peace and happiness, (things that money can never buy). But also wishing you success, wealth, and prosperity; all things that only you have control over! Remember, 2013 is a new chapter in your life. Life can be short and unpredictable. I know many people who did not live to see 2013. Be sure to make each day count.
So what are your New Year Resolutions? Some people don't believe in making them. They say it's a waste of time and no one ever fulfils them anyway. But new year resolutions are goals; things you hope to accomplish in the upcoming year. And since when is having goals a bad thing?! If you have no aim or purpose to go somewhere or do something, how can you ever hope to get there or accomplish it?
Here are a few of my New Year Resolutions:
1. Spend more time making beautiful memories with my loved ones.
2. Be kinder to people in general, even the ones I don't know.
3. Keep up my 4.0 GPA and graduate from college with honors.
4. Find a job – one that makes me somewhat happy.
5. Rebuild my earnings from this blog.
6. Lose weight (isn't this always everyone's resolution?)
7. Write a mini novel.
8. Watch more movies.
9. Paint.
10. Travel.
Those are just ten of the things I hope to accomplish this year in 2013. Whatever it is you would like to accomplish (whether it's spending more family time or making more money), take the bull by the horns, go out there, and make it happen!
Don't be afraid to fail. Don't be afraid of making mistakes.
Mistakes and failure is a part of learning and growing. It means that you're trying and that counts for something!
Best wishes to everyone.

My real name is Reanna but around the web, especially in the MMO (make money online) world, I'm referred to as TriNi. On this blog, I aim to teach people that it CAN be done; that there are legit and 100% free ways to make money online.