What a week! Work's been kicking my ass.. wait can I say ass here? Oh what the hell.. it's my blog.
I have so many posts to do, so I had to get a couple of them out of the way.
Here are three small payments I've received over the past week or so.
Cloud Crowd which is a Facebook application you can use to make money online, sent me a payment via PayPal.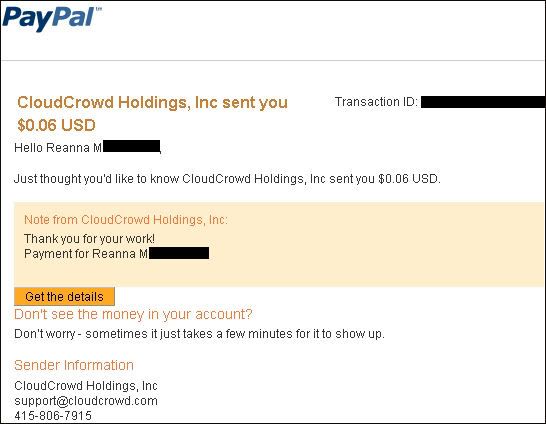 If you'd like to read more about how you can find work and get paid on Cloud Crowd, then read the following post: How To Make Money On Facebook With Cloud Crowd.
Pinecone Research which is a paid survey site, also sent me a payment for a survey I completed with them. They pay a standard rate of $3 per survey no matter how short or long the survey is, and their payments usually come within a day or two after completing the survey. Pinecone Research is one of the best, if not THE BEST paid survey site online.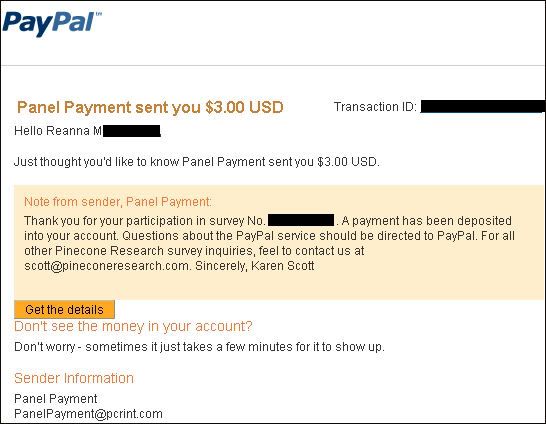 And last Friday, my 44th payment from YouData which is my favorite PTC (paid to click) site came right on time via PayPal.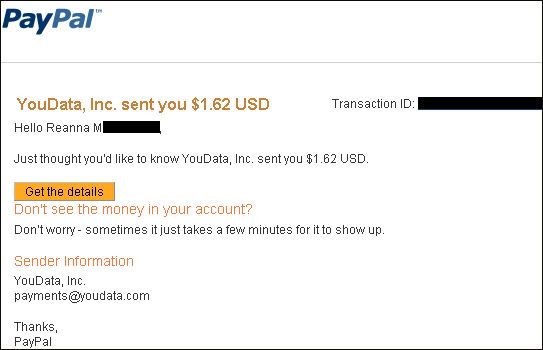 If you'd like to read more about getting paid to click ads, then read: YouData – The best PTC site.
These three payments have a combined total of $4.68, and it brings my total earnings online to $5685.89!

My real name is Reanna but around the web, especially in the MMO (make money online) world, I'm referred to as TriNi. On this blog, I aim to teach people that it CAN be done; that there are legit and 100% free ways to make money online.