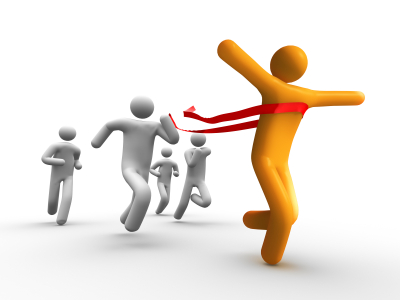 Hey guys!
I'm sorry it took a while for me to do this drawing, but I've been super busy with work and school.
Anyway, first of all, thanks to all who took part! There were 27 entries into the contest!
Here was the easiest way I could draw it FAIRLY. I used the date and time each entrant participated as their "number". For example, if you were the third person to enter, your number would have been 3.
I think used the Random Integer Generator from Random.org to select 5 numbers out of the 27.
Here is a screenshot of those selections: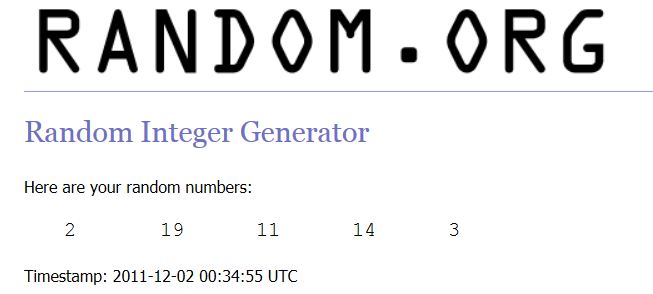 CONGRATS TO THE WINNERS!
#2 took the survey on 11/10/2011 4:57 AM
#19 took the survey on 11/21/2011 11:52 AM
#11 took the survey on 11/16/2011 11:33 AM
#14 took the survey on 11/17/2011 2:08 PM
#3 took the survey on 11/10/2011 12:32 AM
Due to privacy reasons, I'm not going to publish your emails here but I WILL contact you via that email you provided when you entered the contest.
Thanks again for the continued support, to all of you!
Congrats again.
**Edited to Add**
All winners have been emailed!

My real name is Reanna but around the web, especially in the MMO (make money online) world, I'm referred to as TriNi. On this blog, I aim to teach people that it CAN be done; that there are legit and 100% free ways to make money online.