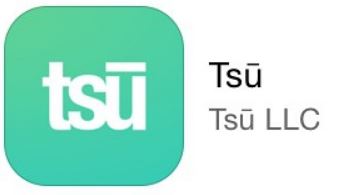 Hey guys!
I know I haven't been around for a while, but today I have a new exciting venture that I recently discovered and I wanted to share it with you! It's a brand new social media site called Tsu.co but what's different about this site is THEY PAY YOU to post!
That's correct. This revolutionary new site has the power to change the entire game of social media. It works just like Facebook, where you post content, status updates, pictures, etc., but they share a portion of the revenues they earn from advertisers with you (which Facebook does not do!) I'm sure you've seen those ads on the right panel of your Facebook page. Facebook advertisements are based on the posts YOU make on their website. They earn millions from these advertisements!
Two billion people in the world use social media daily. Tsu.co aims to work in the exact same way as Facebook, but instead, they acknowledge that this is your content and you should own it, therefore they will share a percentage of the revenue they earn through advertising with you, the owner of the content.
It's absolutely FREE to sign up and start using the site. It's very new and the press release hasn't been done yet, but there is word that this could be something big! I would recommend you get in now, while it's in the developing stages. Many high profile individuals have invested in this site and some celebrities have signed up as well.
It's currently an invitation only site, so click: Tsu.co to sign up now and start using social media to make money online!
Last but not least, here's a video which is actually quite entertaining, about the concept behind the site:
What are your thoughts? Do you think
Tsu.co
will change the way people use social media? Does it have the power to end Facebook's run? Comment and let me know what you think!

My real name is Reanna but around the web, especially in the MMO (make money online) world, I'm referred to as TriNi. On this blog, I aim to teach people that it CAN be done; that there are legit and 100% free ways to make money online.